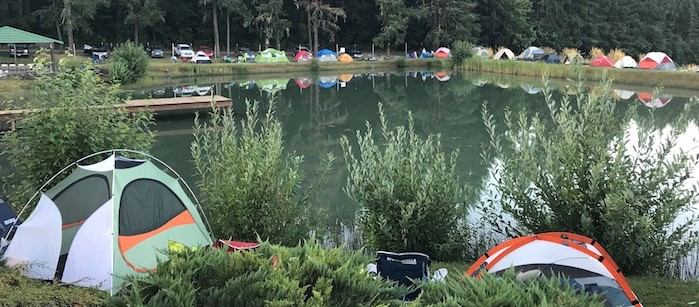 Everybody's favorite campout, Starry Starry Nite is back! Join us for the evening of August 7th and camp until morning when Mary will be serving her famous blackberry pancake, egg and watermelon breakfast.
Saturday night Rudy and Deb will have BBQ for sale until 9 pm (please bring cash) and the music of Mixed Bag will keep us entertained from 7:30 to 10 while we wait for the real show to begin in the moonless night sky. A New Moon and the peak of the Perseid Meteor shower just days away could mean a spectacular show.
Reservations are required and space will be limited for Starry Starry Nite so order your tickets now to reserve your spot.  Cost is $30 per person, $15 for wine club members.  
Can't stay all night? Come for the evening only for $15 per person or $7.50 for wine club members.