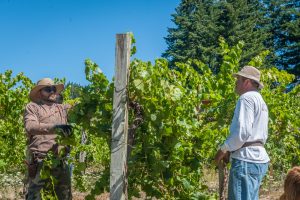 Airlie's crew combines their knowledge of managing a vineyard and passion for growing grapes to create a solid foundation for our wine.
Sebastian heads up the two man team and is often seen on weekends tending the family garden at Airlie with his wife Irene and two children Melisa and Evelyn.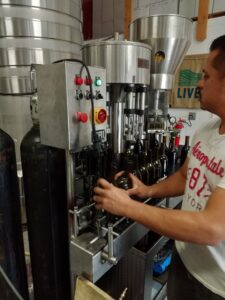 Guadalupe makes up the other half of our two man team and is a vital addition both in the vineyard and the winery.  You should see him on the bottling line, he had it down to an art.
Both are a vital part of our Airlie family and engage in all of the aspects of growing and making wine.
About Mary Olson – Owner
About Elizabeth Clark – Winemaker
Susan Simons – Marketing and Sales